Mark as New

Mark as Read

Bookmark

Subscribe

Email to a Friend
Schneider Electric Community Top 10 Forums
Here are the top forums on the Community. Find experts in your related field, ask for solutions, contribute to help solving your peers problems.
Power Distribution and Digital
Join experts & peers to learn, share and engage about the key trends of electrical distribution around safety, availability, efficiency and connectivity. From design to implementation and operation, let's discuss how digital and software are transforming your business and your day-to-day work.
Metering & Power Quality
Collaborate with multiple experts and discuss various topics about Power Meters and Power Quality. From implementation to troubleshooting and more, get support from experts and share your experiences by subscribing to the Schneider Electric Community forum today.
Solutions for Motor Management
Optimize and simplify your Motor Management solutions. Join and discuss with our experts and get support to design and build sustainable motor solutions across the electrical system and the industrial process.
Field Devices Forum
Collaborate with a community of professionals and find answers and discuss anything related to the Field Devices (Sensors, Thermostats, Valves & Actuators and more)
Geo SCADA Expert Forum
Find out how SCADA systems and networks, like EcoStruxure Geo SCADA Expert, help industrial organizations maintaining efficiency, processing data for smarter decision making with IoT, RTU and PLC devices.
SCADA and Telemetry Devices Forum
Collaborate and share knowledge on the extensive range of remote SCADA systems and SCADA devices, including SCADA radios and RTUs, on the Schneider Electric Community forum. From commissioning SCADA integration devices and SCADA software to enhancing existing installations or troubleshooting, connect with a global community of experts and users.
Industrial Edge Computing Forum
Partnering with Schneider Electric for edge computing empowers System Integrators to differentiate and grow their business in today's IIoT world through an expanded offer portfolio, essential training, risk reduction, and reduced time to market.
Machine Automation Forum
This forum is addressing machine automation digital solutions from Schneider Electric for the complete machine lifecycle. Including offers relating to cloud-based service platforms (Machine Advisor), machine localization and monitoring, industrial operations control (Modicon PLC/PacDrive), motion products (Lexium), as well as safety function (Preventa).
EcoStruxure Automation Expert / IEC 61499 Forum
Everything you want to know about EAE EcoStruxure Automation Expert and IEC 61499 for distributed control systems. Browse this forum to find the answers to your questions, ask experts your questions, and share your experience with the growing community.
Modicon User Group
This forum is for all Modicon users to share knowledge and best practices, submit and discuss ideas for product evolutions and innovation, ask questions and provide answers on the scope of Modicon PAC offers and ecosystem along the whole lifecycle: Modicon M580, Modicon M340, EcoStruxure Control Expert (Unity Pro), EcoStruxure Process Expert, integration with Aveva Software.
Your document is just steps away!
Register and get FREE access to download exclusive reports & content.
Already have a user account?Sign In
First time user?Join Now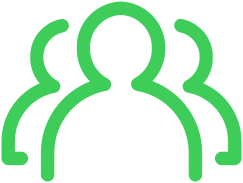 Connect with Peers & Experts
Discuss challenges in energy and automation with 60,000+ experts and peers.

Get Support in Our Knowledge Base
Find answers in 15,000+ support articles to help solve your product and business challenges.

Ask Questions. Give Solutions
Find peer based solutions to your questions. Provide answers for fellow community members!
Author
A multi-lingual Global Marketing & Digital Communication/Community Management specialist, mostly involved in Sales enablement & Digital transformation. Born in Morocco, grown up in France, studied in England, worked in the US, I like to consider myself as a world citizen who treasures relationship building, intellectual curiosity & learning agility.
Would you like to add a comment?
All registered members have full access to the Exchange Community and can post comments and start topics.